reeby10
WIP Big Bang 2016 is over!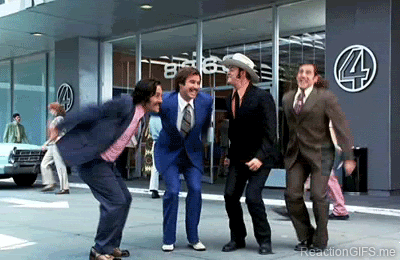 Congratulations to everyone!! We had a lot of great fic and great art posted and it's time to celebrate! I'm so so proud of all of you and I hope you're all proud of yourselves as well. You did something great by completing your stories and I'm really glad you all participated. I'm really impressed by all the fantastic fics and beautiful art that was produced. If you haven't had a chance to check everyone else's posts and leave comments, please do!
I had a great time modding and I hope you all had a good time too. There will be a survey up soonish so you can tell me how you thought it went and if you think any changes need to be made for the next round. As per the poll a while back, I will be starting a banned list, but that won't take effect until next year.
For now, it's time to cheer and squee and post the most excited/congratulatory gifs you can find! Have some wine and cheese and flail, shout, and have fun! You deserve a break after all your hard work :)
I hope to see you all again next year!